Stroll in the Park Vest
Drops designs 33-26
Size 12/18 months (80/86)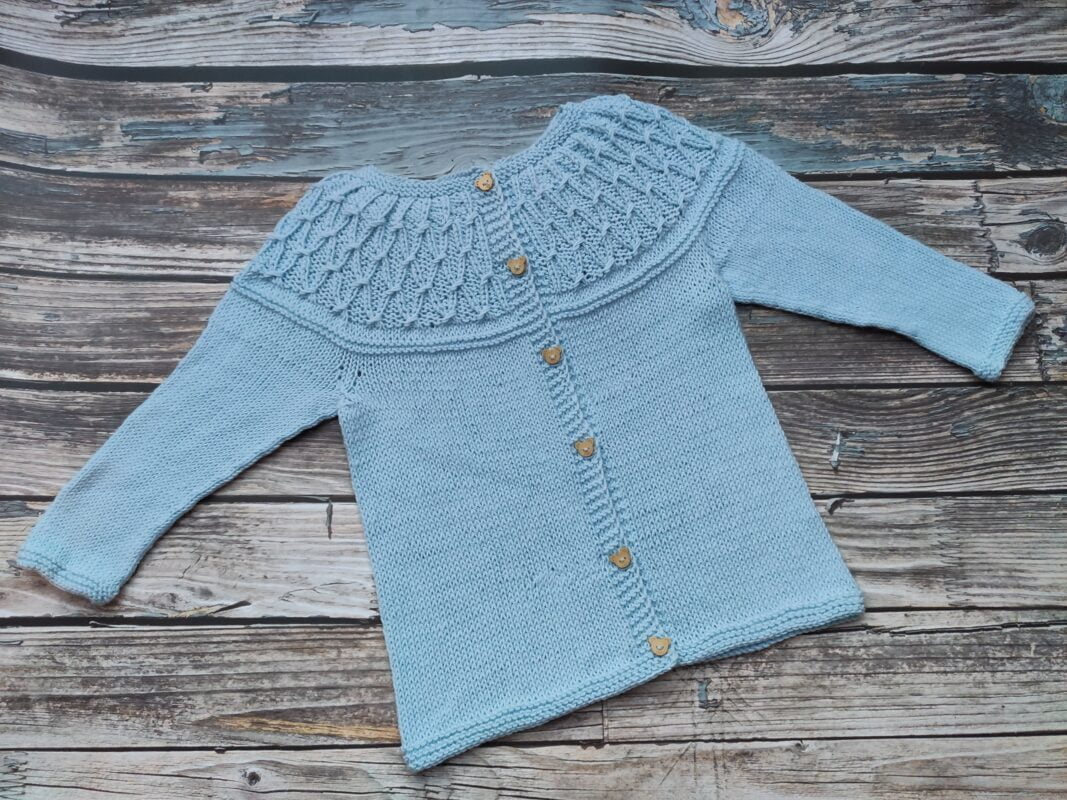 Products used for this project
Drops Circular knitting needle

3mm: Length 60 cm
2.5mm: Length 60 cm
Drops needles without a button
Size 2.5mm & Size 3mm

go to the needles
Drops Stroll in the Park Vest
A very nice project to do with a great result!
A cardigan for young children.
Different sizes available!
go to the pattern
KNITTING TENSION:
24 stitches in width and 32 rows vertically in stockinette stitch = 10 x 10 cm. Have it yourself here Symphony #3 & #3.5 circular needles & Smartstix #3 & #3.5 sock needles used to get this result.
The needle size is only a guideline. If you have too many stitches on 10 cm, continue with larger needles. If you have too few stitches on 10 cm, continue working with smaller needles.
This is a fairly easy pattern for everyone. It took me ~3 evenings to make the cardigan. This pattern starts at the collar and then goes down. The first part was very fun to do and done in an evening. Normally I knit the arms last but on this project I did them right after the collar part. The part below that was easy and doesn't take much energy!
The details make this cardigan unique!
The collar and the nice buttons complete this cardigan. On request I used bears with size 6. Maybe I should add these accessories to the webshop. Then the vest was ready and I could pack it. A nice gift!